Our Staff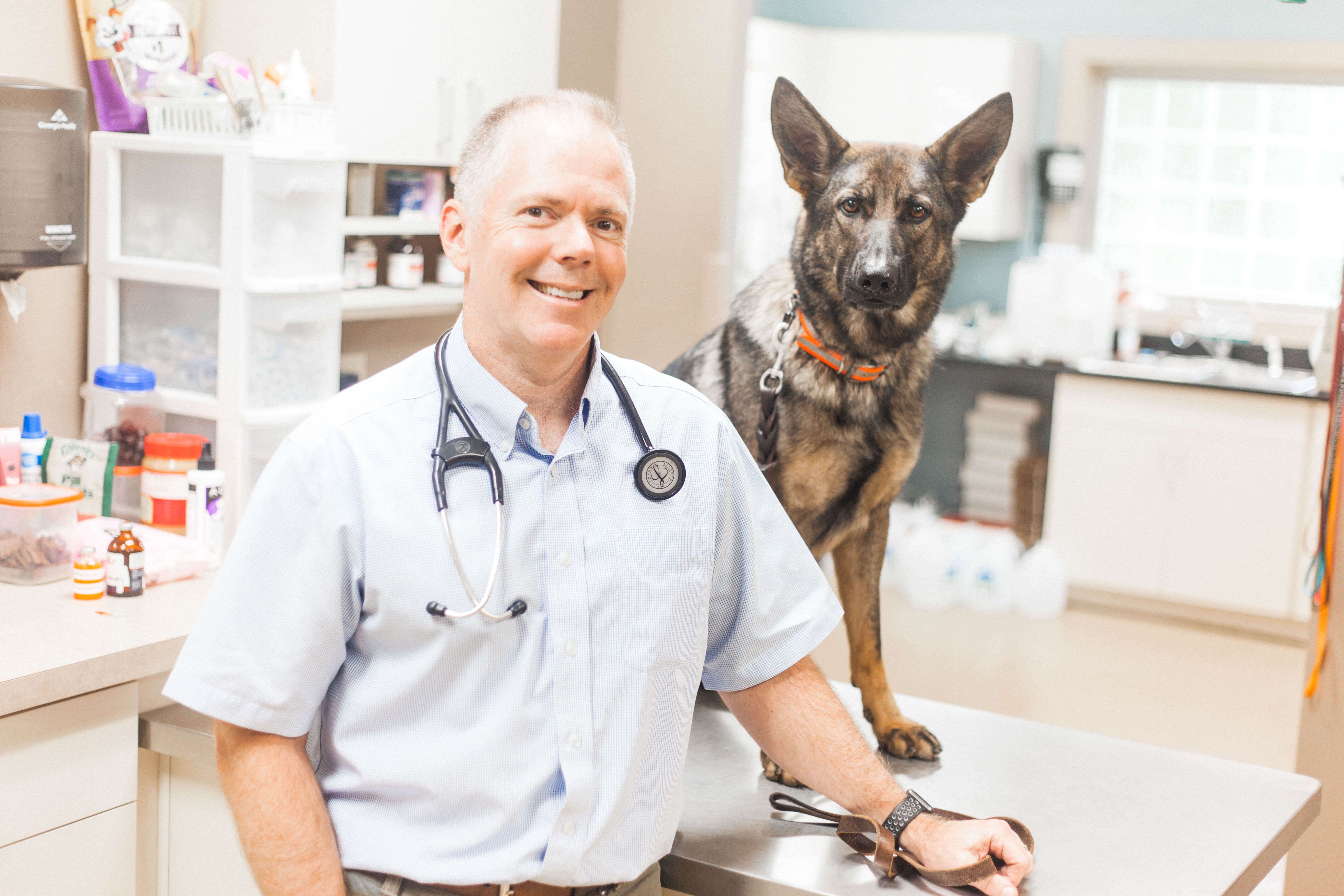 Dr. Brian H. Birthright
Doctor of Veterinary Medicine
Dr. Birthright's love of the mountains, since childhood, brought him from Tuscaloosa, Alabama to Waynesville, NC. Since graduating from Auburn School of Veterinary Medicine, he has wanted to open his own hospital and practice a high level of medical care including internal medicine, surgery, and emergency/critical care.

When not working or spending time with his family Dr. Birthright can be found riding his bicycle on the scenic roads of Haywood County or on his mountain bike exploring the trails. He has completed the Assault on Mount Mitchell and several other challenging races that show his stamina and determination.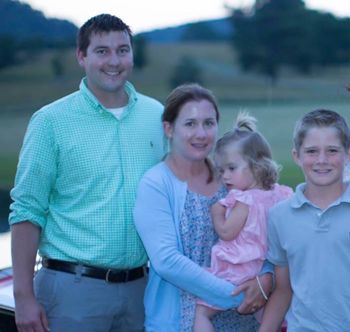 Dr. Rachelle McKinnon
Doctor of Veterinary Medicine
Dr. McKinnon began working with us in 2013 and is now a part of our team two to three days a week. She is a native of Haywood County and a blessing to us. More later!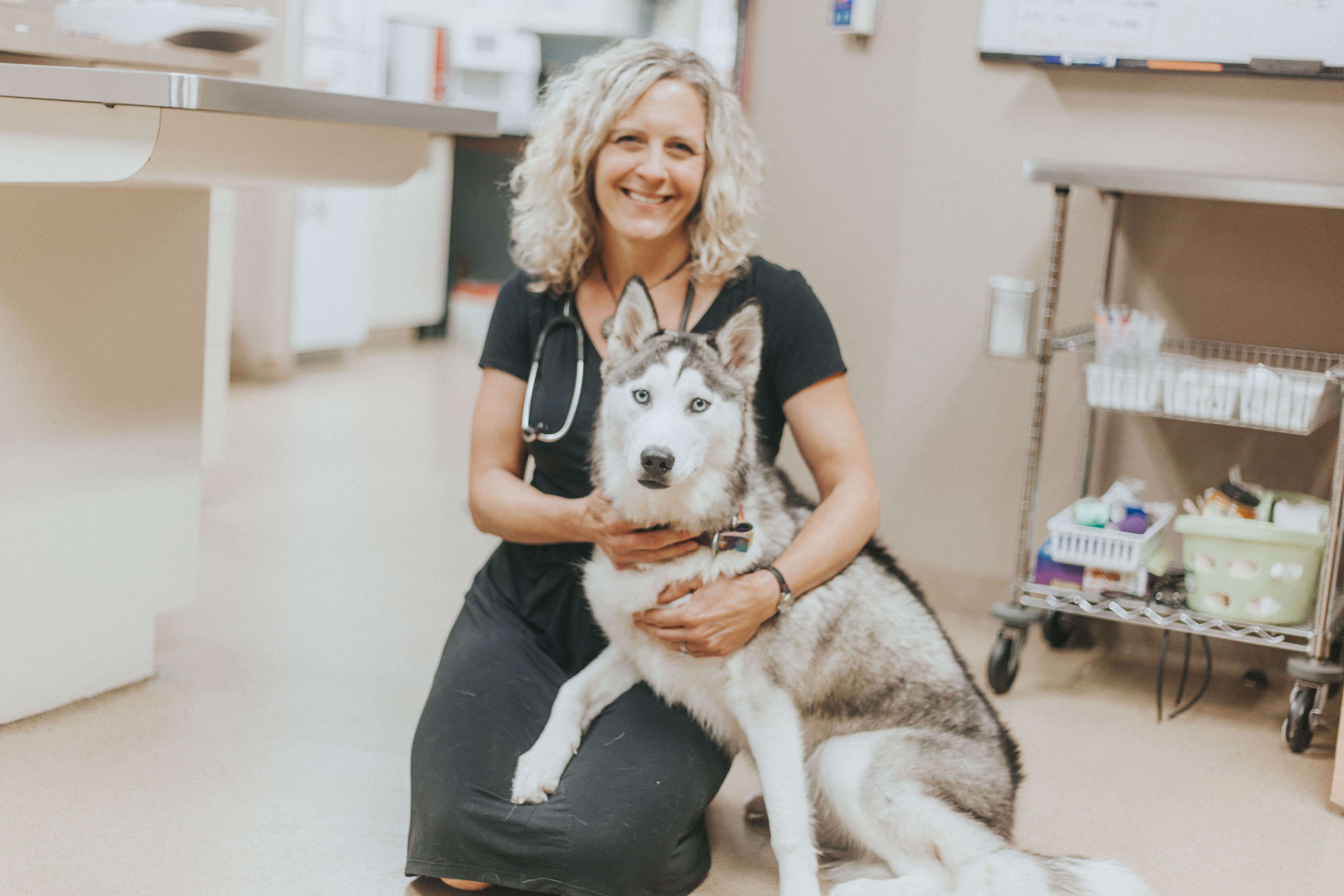 Dr. Nancy East, DVM
Doctor of Veterinary Medicine
Dr. East attended Auburn University's College of Veterinary Medicine and settled down in Waynesville after graduating in 1997. She worked full time as a small animal veterinarian until she became a mother, trading in her stethoscope for a diaper bag. She continued to work part-time, working as a relief veterinarian in regional hospitals, ultimately working exclusively at Maple Tree Veterinary Hospital. She immensely enjoys working with Maple Tree's clients, patients, and the amazing staff.

Dr. East and her husband, Larry, have three beautiful children--Aidan, Paige, and Wogene (who joined their family through adoption from Ethiopia in 2012). She home schooled her children for five years but ultimately helped start a charter school where they now attend school. She enjoys being a member of Haywood County's Search and Rescue Team and she loves spending time with her family and their beloved dog, Josie, as well as hiking, backpacking, and traveling.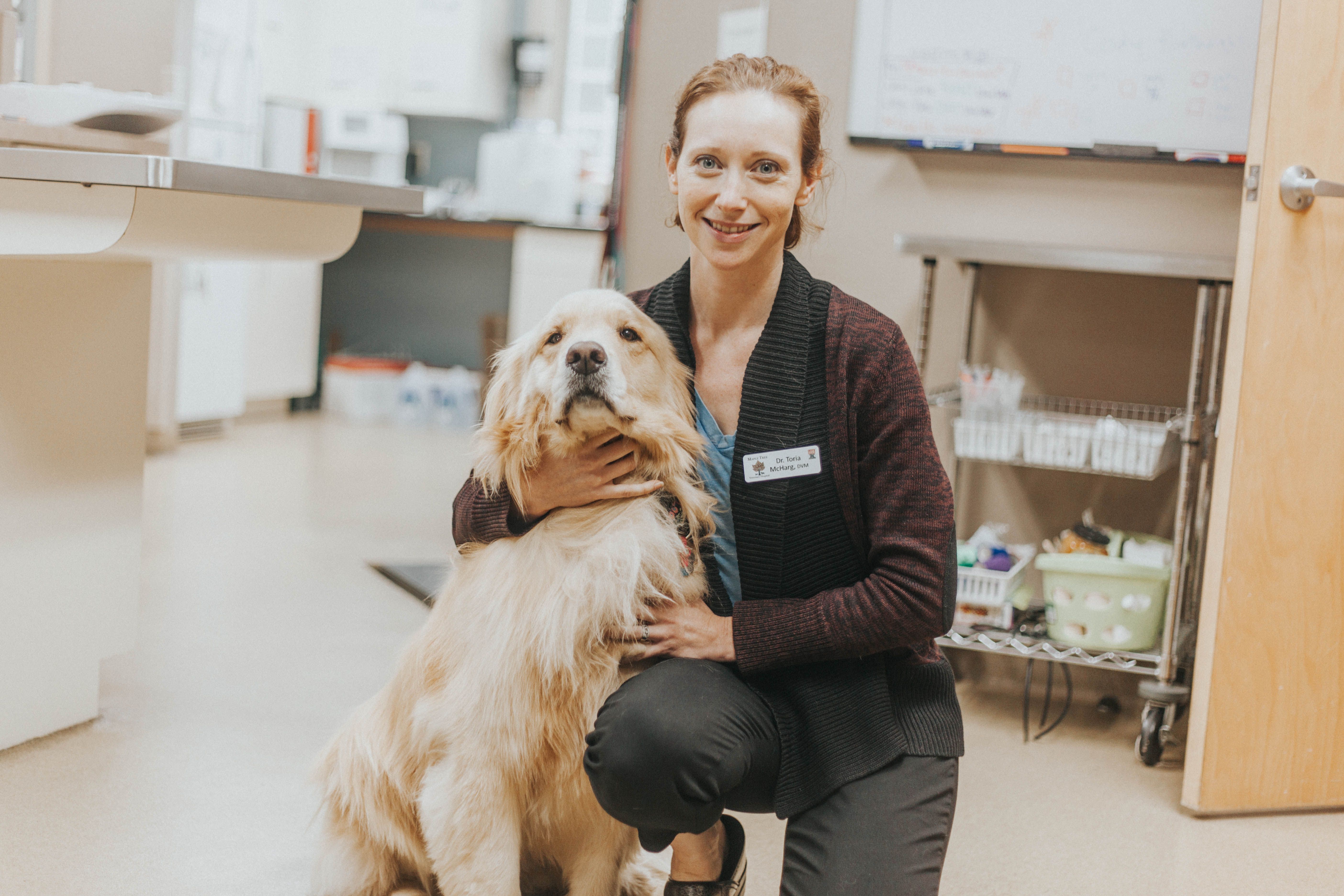 Dr. Toria Boone McHarg, DVM​​​​​​​
Doctor of Veterinary Medicine
Toria McHarg started working with us in 2018. She had previous experience working as a relief veterinarian in the Asheville area. At home, she has two dogs and two cats. She has a husky mix and border collie mix, Kome and Loral. She also has two cats, Rasputin and Sumi. In her free time, Toria enjoys cooking, gardening, hiking, and spending time with her kids and friends.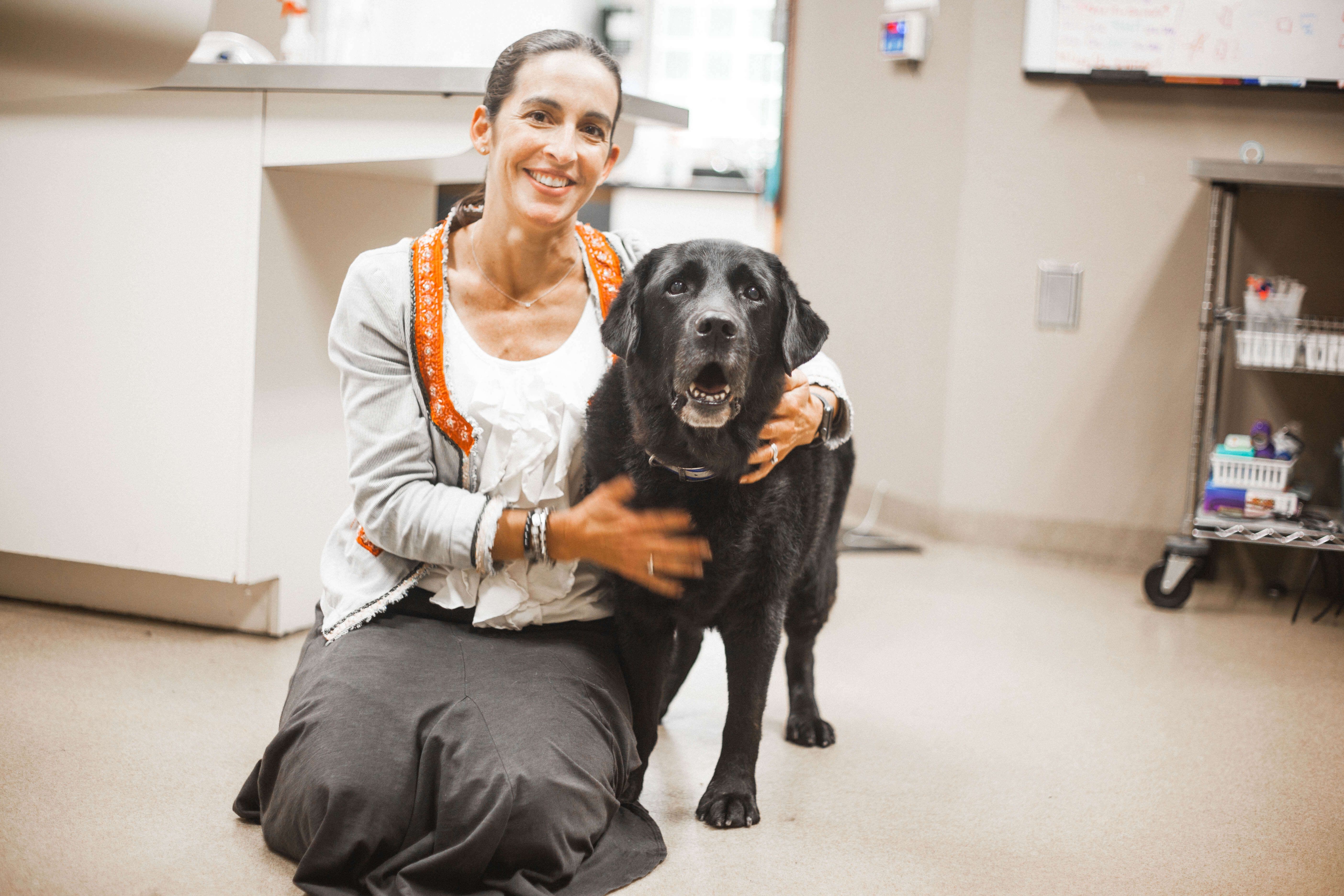 Kate Birthright
Hospital Manager
Kate and Dr. Birthright have been working together since designing, building and finally opening the hospital in July of 2005. In 2012 Kate joined the team at Maple Tree Veterinary Hospital on a regular basis working as the hospital manager.

Kate grew up in the panhandle of Florida and moved to Boone, NC to attend Appalachian State University. After graduating she spent the next two years in Honduras serving as a Peace Corps Volunteers. Upon returning to the United States she chose Asheville as her home. Working with Catholic Social Services and Children First were rewarding jobs but a love for Spanish and the move to Waynesville after marrying Dr. Birthright led her to obtain her certification as a Spanish teacher for Haywood County Schools. While working as a teacher Kate also did work on evenings and weekends for Maple Tree. After having their second child in 2012 it seemed like a good fit to move full time into a management position with the hospital.
Brittany Heathman
Veterinary Technician
Brittany Heathman has been part of the Maple Tree team since 2014. She previously worked in the University of Tennessee Veterinary Teaching Hospital in Large Animal Clinical Sciences department. She has a yorkie named Crissa and a ball python named Tyki. Brittany's hobbies include hiking, reading, snow skiing, and snowboarding.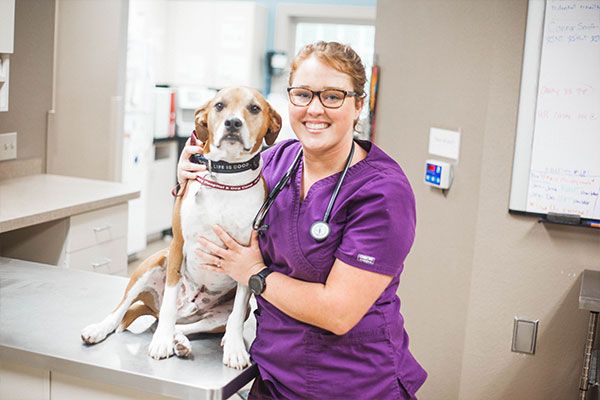 Emiley Davis
Veterinary Technician
Emiley Davis joined us in September of 2017 while attending the veterinary technician program at A-B Tech. She grew up right here in Waynesville, NC. Emiley has two dogs and two cats. Her dogs are Cooper, a miniature dachshund and Cocoa, a yorkie. Her cats are brother and sister named Riley and Rosie. Outside of work she enjoys spending time at Lake Chatuge, reading, and exploring the Parkway.
Megan Katzfey​​​​​​​
Veterinary Technician
Megan Katzfey joined the team in 2015. She is originally from Dayton, Ohio and used to be a first mate on a snorkel tour. She has three lovely litter mates named Lily, Moose, and Bear. When she is not at work or playing with her cats, Megan loves reading, gardening, cooking, and kayaking.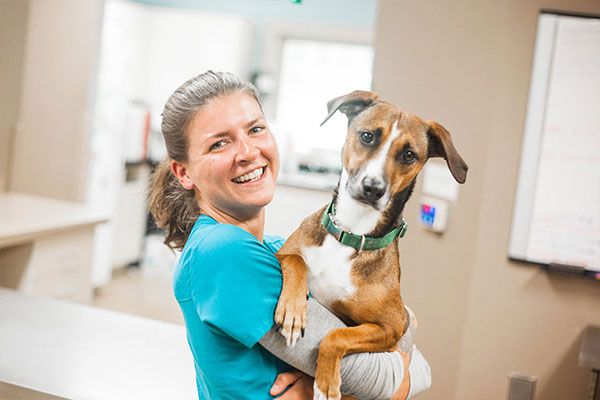 Maddie Perry ​​​​​​
Veterinary Assistant
Madeline Feigl has been with us since 2015. She works as a dog camp counselor. She is originally from Centralia, Illinois, but loves living in the mountains! She has two cats, Falcor and Strider, who she loves very much. She also has a three-year-old pit-bull/terrier mix named Deets. Outside of work she spends as much time as possible outside hiking, camping, reading, gardening, and road tripping.
Carie Casserino​​​​​​​
Veterinary Assistant
Carie Casserino joined us in 2017 after moving here from Massachusetts. She has a precious cavalier named Murphy as well as 5 cats named Finnegan, Kylee, Liam, and Logan. In addition, Carie also has 17 chickens. Outside of work, Carrie enjoys planning her homestead and hiking.
Christina Hepner
Veterinary Assistant
Christina Hepner is originally from Athens, Georgia and has been with us for several years. Her previous job was a phlebotomy tech and the University of Georgia Teaching Hospital. She has 7 chickens, 3 dogs, 2 cats, 2 horses, 1 donkey, and 1 rabbit. Outside of caring for her multiple pets, Christina loves being a mom two her 3 kids, kayaking, and hiking.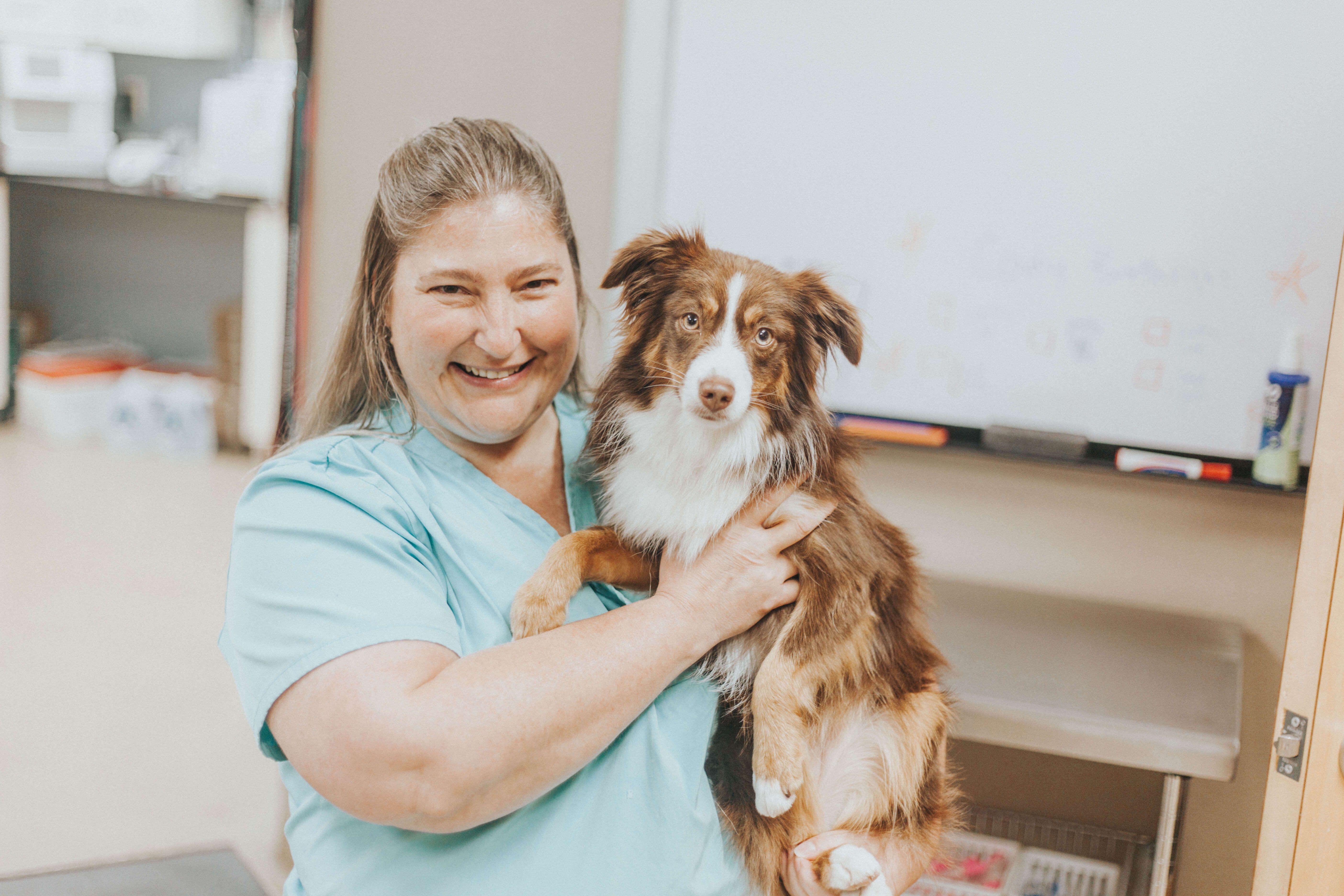 Julie Smith
Client Care Coordinator
Julie Smith became part of Maple Tree's family in 2018. She is originally from Putney, Vermont. She has been working in the veterinary industry for a long time. Outside of work Julie loves to spend time with friends and family and attend social events.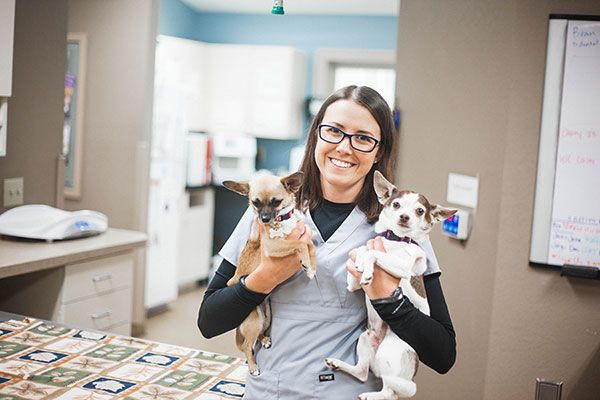 Brie Pope
Client Care Coordinator
Brie Pope became part of Maple Tree's family in 2016. She is from Candler, NC and used to work as a computer technician. She has two adorable Chihuahuas named Tito and Penny. Outside of work she loves to read scary books and spend time at the lake.
Julie "JO" Ott​​​​​​​
Client Care Coordinator
Coming Soon...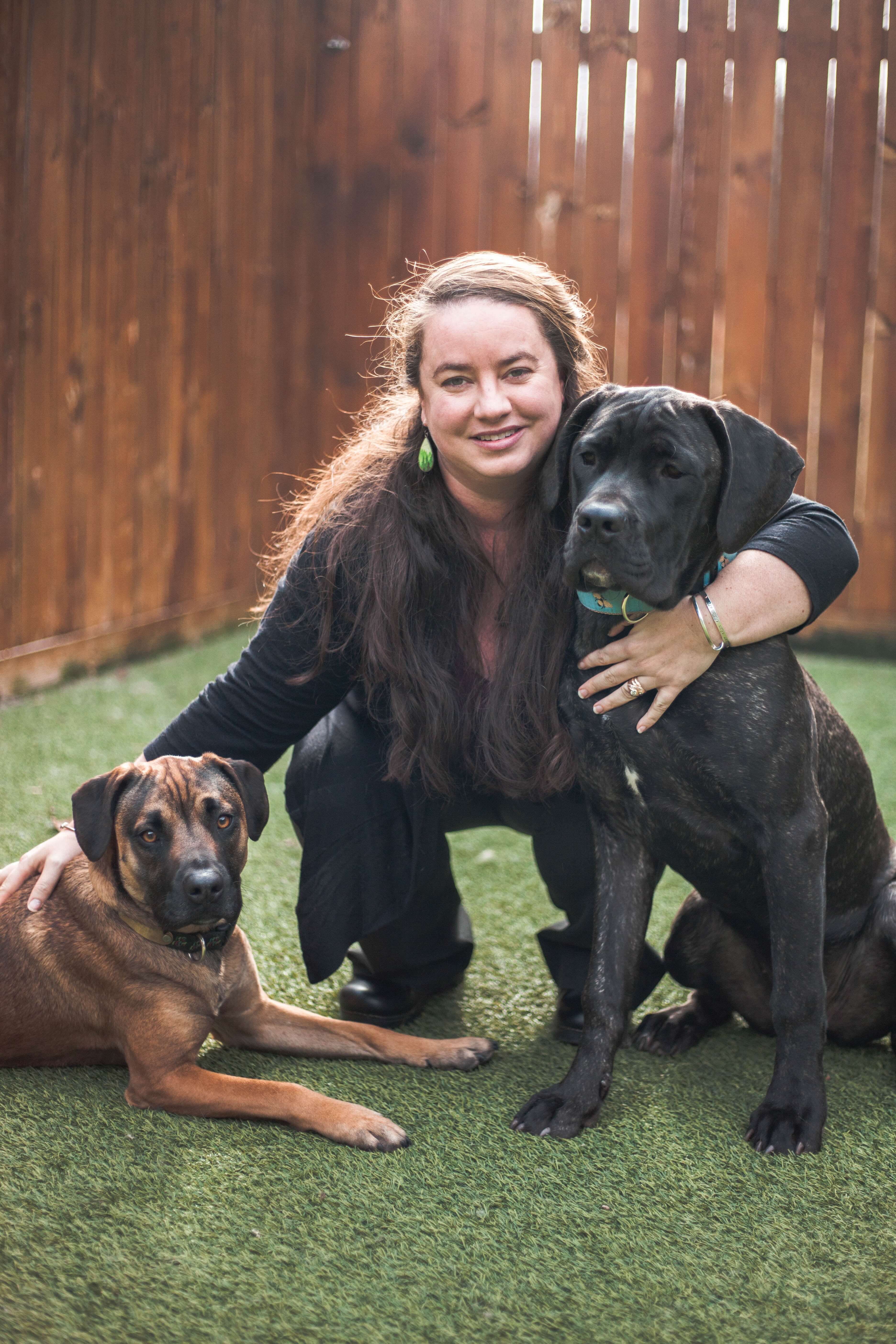 Spring McKenzie
Camp Leader
Spring McKenzie has been with Maple Tree Dog Camp since opening in October of 2013. She is an alumni of WCU with a degree in psychology and biology. Spring has a house full of animals and loves the zoo at home after leaving the zoo at work. Her home pack consists of Maple, a supermodel Catahoula also from the shelter, Legba a Catahoula who was found in the woods, Ramble a mutt who as at a rescue in Charlotte, and Arleene, a cane corso. The cats who live in the mess of dogs are Zoe, Bayou, and Gumbo, the ring leader. When Spring is away from work she loves to hike, see live music, and travel while always eating good food.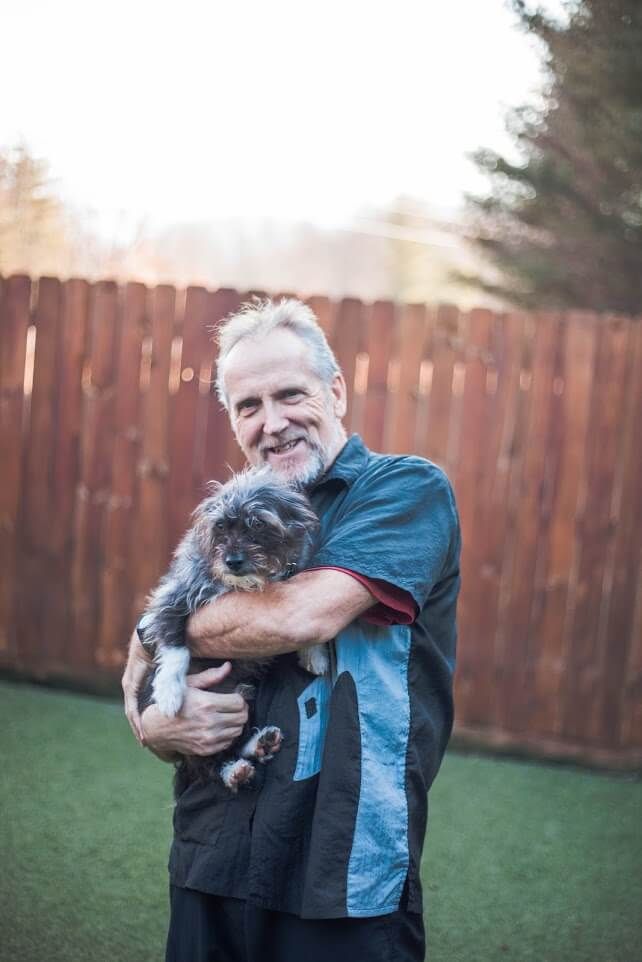 Rick Best
Camp Groomer
Rick Best has been providing professional grooming with the team Maple Tree since 2010. Originally from Canada, Rick moved to the mountains after living on the west coast. When Rick is not at work he enjoys spending time hiking, running, and spending time with his grandkids.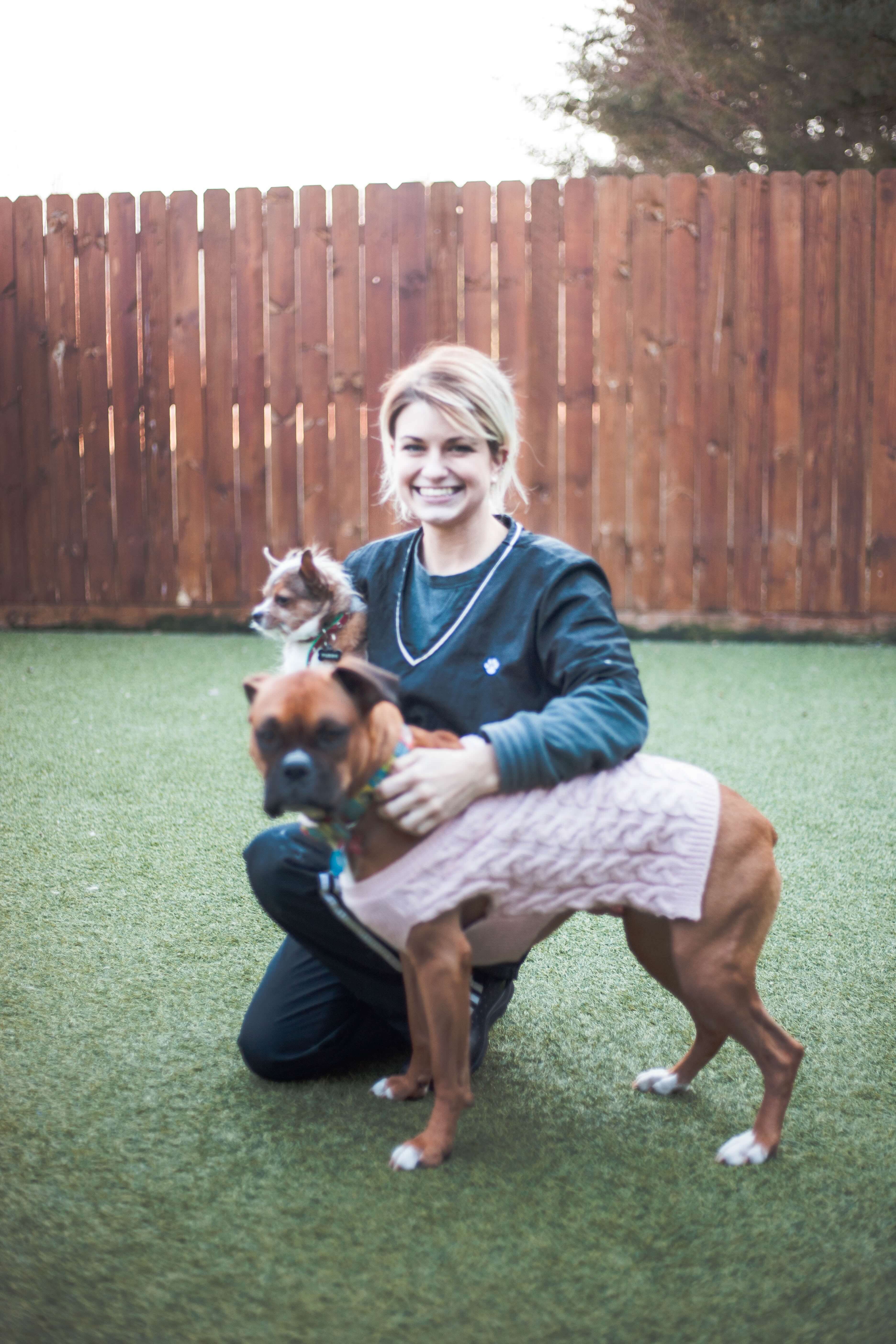 Paige McClaine
Groomer
Paige McClain has been grooming for Maple Tree since 2015. Originally from Indiana she moved to go to school at Western Carolina University, where she got her degree in Criminal Forensics. She is a mom of 5 rescue pups and 3 cats. Daisy the jack russell mix, Oliver, a Papillion, Turbo the Chihuahua, Jolene the terrier mix, and Sprite a rescue from the hoarding case. Her cats are Dexter, Theodore, and Kitten. When Paige is not grooming she loves to spend her time seeing live music and helping out at local rescues.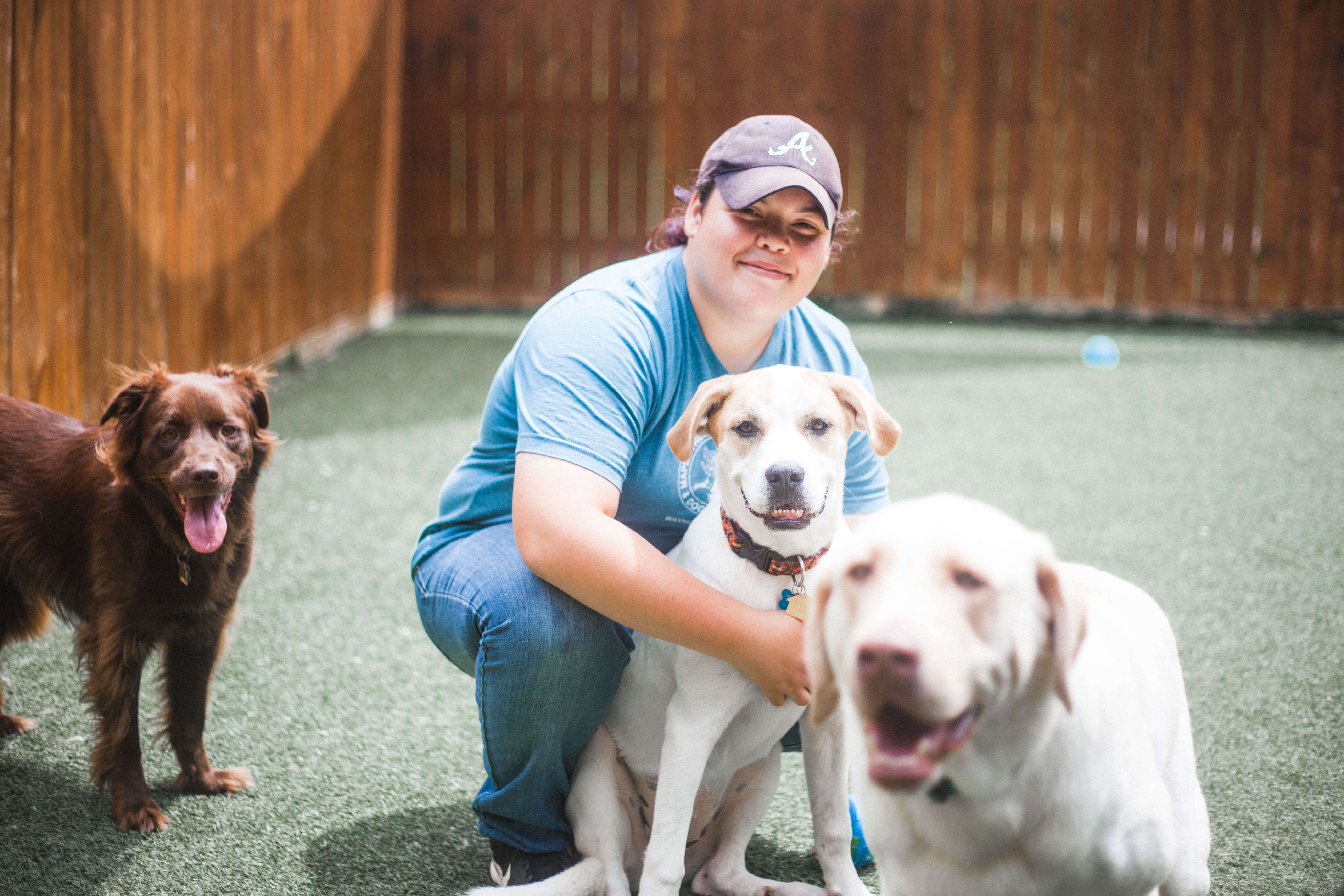 Jewel Shirey


Jewel Shirey became part of the Maple Tree family in March of 2018. She moved to Waynesville from Cumming, Georgia with her twin sister and mother. She has 2 dogs, a black lab, shepherd mix and a dachshund, jack russell mix. Outside of work, Jewel loves to play bass guitar and go bowling.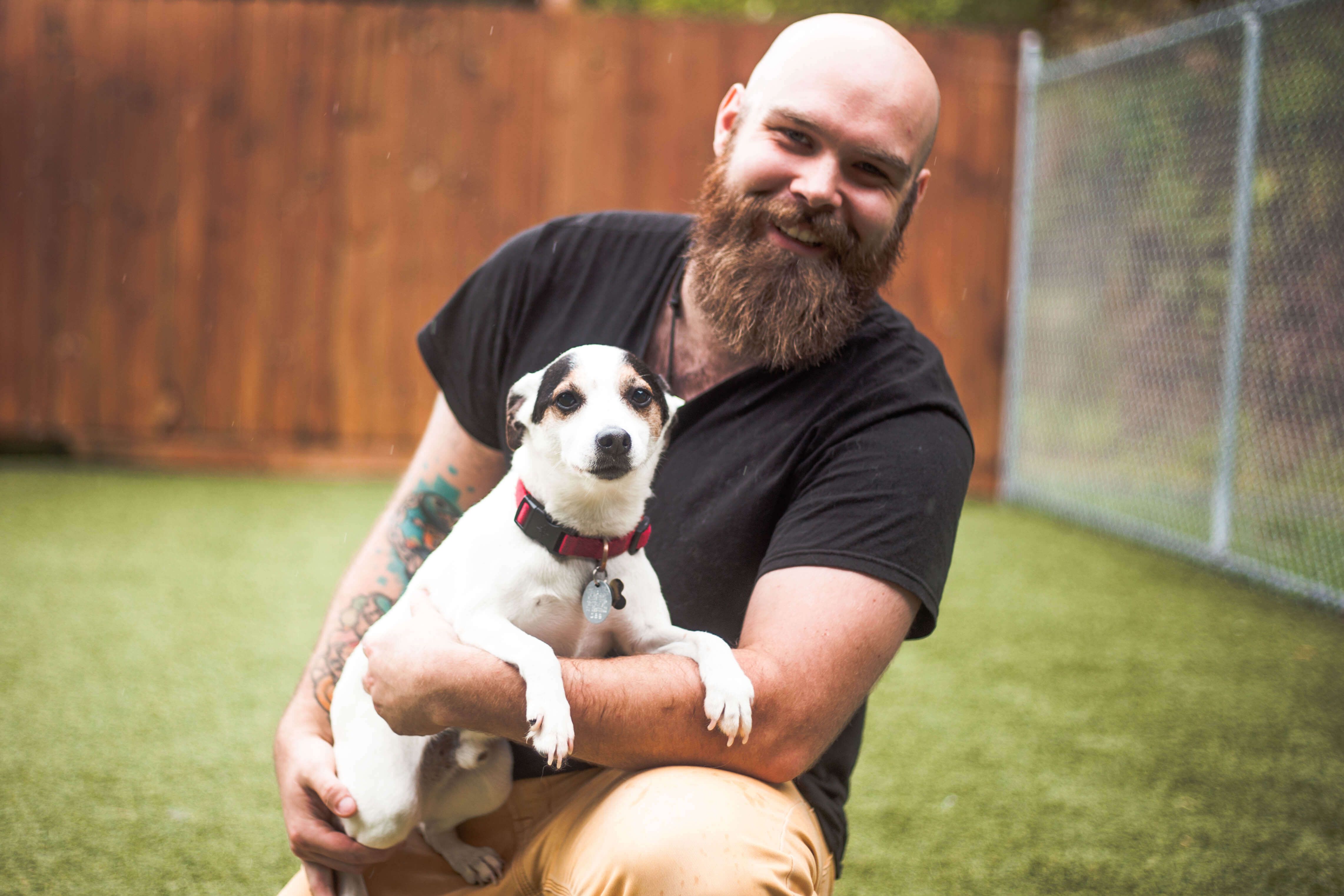 Connor Vranizan


Coming Soon...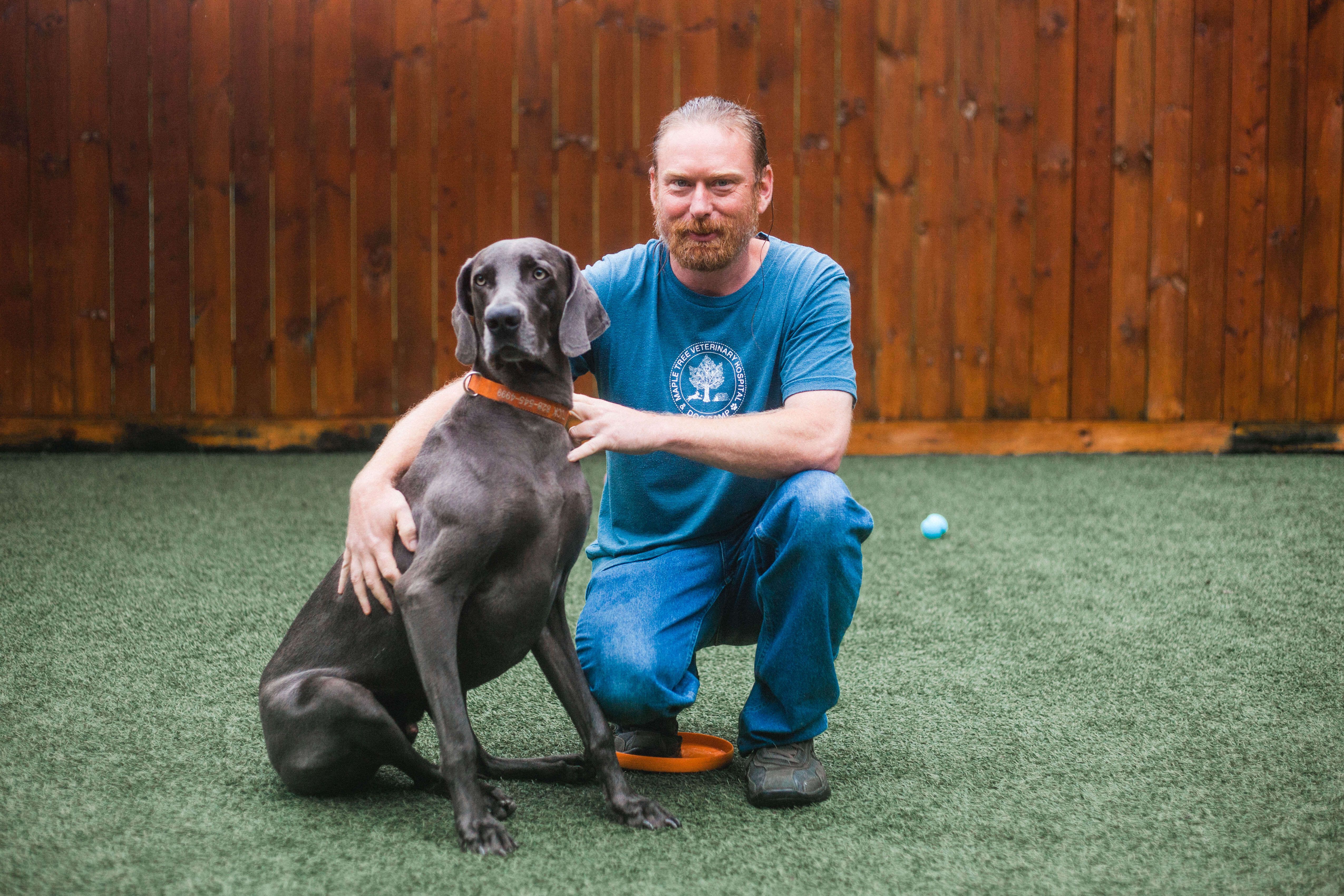 Anthony Leatherwood


Anthony Leatherwood joined our team us in March of 2018 after working for many years taking care of animals in other facilities. He grew up in Haywood County, but he lived in Florida for several years. He has 6 dogs and 2 cats that keep him very busy.
Ariel Justice


Ariel Justice just started working with us at Maple Tree. She was a groomer for 4 years and is looking forward to starting school soon for graphic design and game development. She has 2 dogs, Haji a border collie mix, Pixel who is a beagle mix, a cat, Pocky and a sugar glider, Muchkin. When Ariel is not at work she likes to spend her time playing digital and board games.