Grooming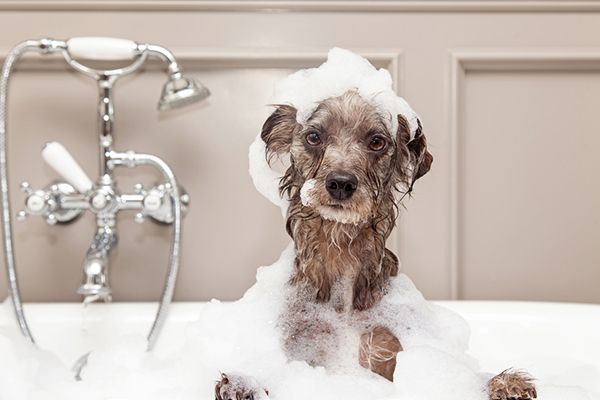 Professional, Customized Pet Grooming for Dogs & Cats

Are you tired of wrestling with your pet when it's time for a bath? Are you nervous about trimming nails? Is regular brushing becoming a chore? Has your pet's hair become tangled, dirty, or matted?

We offer a convenient, affordable solution at Maple Tree Veterinary Hospital and Dog Camp located in Waynesville, North Carolina. The Dog Camp addition was built in 2013 for the purposeproviding an exceptionally clean, safe, high quality dog and cat grooming facility. In our care your companion will be given only the finest of superior pet care. Our professional and friendly staff are highly trained, not only ensuring your pet's comfort and safety, but also delivering a polished, customized look that we are you'll love!

While your pet is with us they will enjoy being in a compassionate, loving environment where we focus on reducing stress. Your dog will enjoy being able to spend time in the grooming suite with our groomers before and after their groom. They only spend a short time in a crate while drying.
Call Maple Tree Dog Camp 828-246-9770 to schedule your pet's grooming appointment today!

3 tiers of grooming allow for customization:
Bath $22-$56

Silhouette $35-$78

Premium $44-$105

Additional services:
The Furminator: great for dogs and cats that shed a lot!
Teeth brushing: help keep on top of dental care for your campers
Medicated bath: prescription soak for skin issues
Deodorizing: perfect for those pesky skunk visits

We can also arrange for an exit bath or groom after your dog has been camping with us, either overnight or day camp.



Puppy and Kitten Grooming
If you are the proud owner of an adorable puppy or kitten, it is best to get your new pet acquainted with being groomed at an early age. This will familiarize your little furry friend with proper grooming manners and will create a more comfortable, relaxed pet on the groomer's table for years to come.
CAT GROOMING
Cat grooming is also available. Most cats require sedation for this grooming which requires being established with our hospital for the procedure to be scheduled appropriately.
COME MEET US
We welcome you and your pet to come by for a happy visit. Meet our Camp team, get a treat and ask any questions you have about our services. We close from 12:30-2:30 in order to have constant supervision of the dogs at camp and allow our team members to take a break for lunch.

Dog Camp Phone: 828-246-9770

Dog Camp Hours:
Monday through Friday
7:00 am - 12:30 pm 2:30 pm - 6:00 pm
We are closed on Sundays.
Saturday 8am-10am and by appointment