First, we want to thank you for allowing us to care for your pets each day. In order to continue providing quality care and service we are welcoming additional team members. Please help us give them a warm welcome!
We invite you to share your pet's stories with them as they enjoy getting to know you and your pets. Second, these new team members will allow us to spend time developing ideas for camp as well as allow Spring to take a much deserved vacation during part of April and most of May. Finally, we wanted to remind you about a few items that will help your experience at Camp be the best it can be for you and your pet family.

Thank you for the pleasure of taking care of your furry family members!

Spring, Kate and Dr. Birthright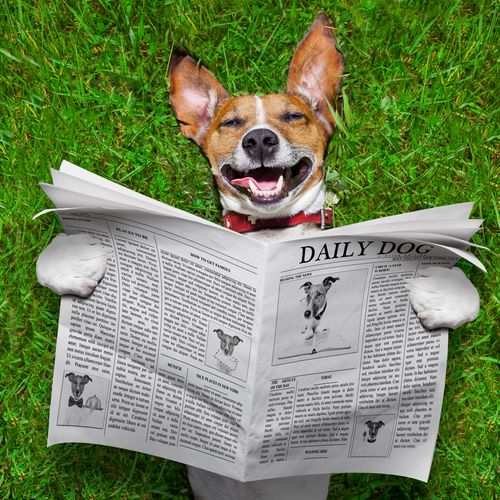 Welcome new dog lovers!
Maddie (who a lot of you know & love from the Hospital) will be at the dog camp a few days a week. She will be at the front desk and in camp getting all the dog love she can handle.

Ariel will be at the front desk as well as a counselor in camp. Ariel is excited about a change of career from grooming to spending time with dogs in a camp setting.

Jewel recently started with us and is a perfect addition. She is a full time camp counselor and our campers are loving her.

Anthony has had many years of experience working with dogs and is thrilled to be working with so many great dogs in our day camp as a camp counselor.

On a sad but happy note Nick will be leaving in June. He is moving to Montana to become a biologist and although some of the campers are going to need adequate grieving time we wish him the best on his adventure!


A few reminders for a positive camp experience!
Please make grooming appointments in as much advance as possible. Schedule appointments months ahead in order to meet your pet needs. Typically grooming appointments are 2 to 4 weeks out from the day you call.

Please pick up your pets from grooming at the arranged time. Maple Tree Grooming prides itself in a stress free, unrushed environment. Our groomers will call and let you know when they are finished. It can make it difficult for the groomer to finish if you get back too early & your camper gets excited. Your dog will get to enjoy hanging out with the other dogs as long as they enjoy company of other dogs. We love being a cage free grooming facility. If you cannot pick up when the groomer calls then we can arrange a stay at camp, let us know if you need this in advance. Day camp charges can be added if you are unable to pick up.

Please remember not to drop off or pick up day/overnight campers between 12:30-2:30. In order to keep dogs supervised over lunch we close the front desk. Thank you!

For your safety we ask that no customers open any interior camp doors. Signs are posted.

All campers must enter the building on a leash. We realize that some dogs would never dream of leaving you but just to be safe we need all dogs leashed and in control.

Retractable leashes are problematic when trying to gain control of an excited dog or prevent unwanted greetings from a dog. Flat leashes are best when coming to camp or the vet.

Remember warmer temperatures bring out more bugs- flea, tick and heartworm prevention needs to be giving monthly so all campers stay free of fleas, ticks and parasites!

All pets must be current on vaccines & flea prevention. Bordetella - every 6 months, rabies & distemper yearly/every 3 yrs. If vaccines lapse there is a waiting period for their protectiveness to take full effect. Reminders are sent through Pet Desk - emails, texts & free app. Ask us for more information or go to our website. Vaccine appointments can always be scheduled far in advance and changed if needed.

Parking expansion plans are underway. Thank you for being patient through our growing pains.
​​​​​​​
Categories:
Dog Camp Newsletter
Author:
Date:
2019-01-04
Categories:
Dog Camp Newsletter
Author:
Date:
2018-04-19